Board Game News Brief: July 2nd, 2019
Posted Tuesday, 2-Jul-2019
Days of Wonder's newest game takes you treasure hunting, Arkham Horror's first expansion eats your mind, and Clank! goes ape in this week's Board Game News Brief.
Hooked up to a SCUBA line by Calvin Wong
Deep Blue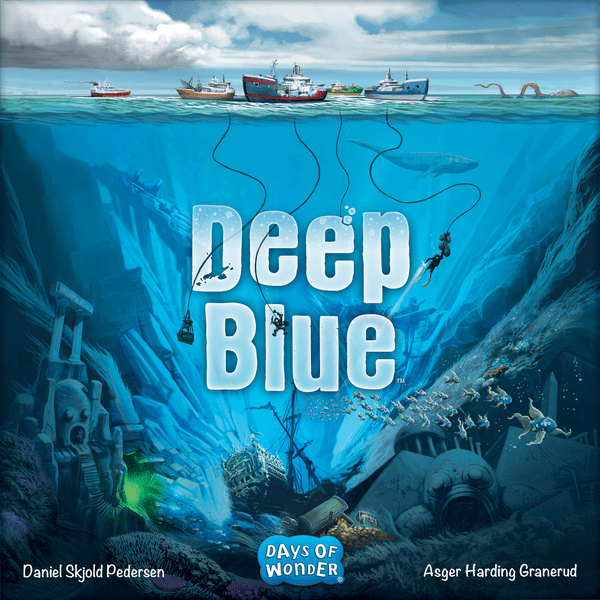 Sadly, it's not about a computer. Deep Blue is a push-your-luck diving game from Days of Wonder from the designer of Flamme Rouge and 13 Days: The Cuban Missile Crisis.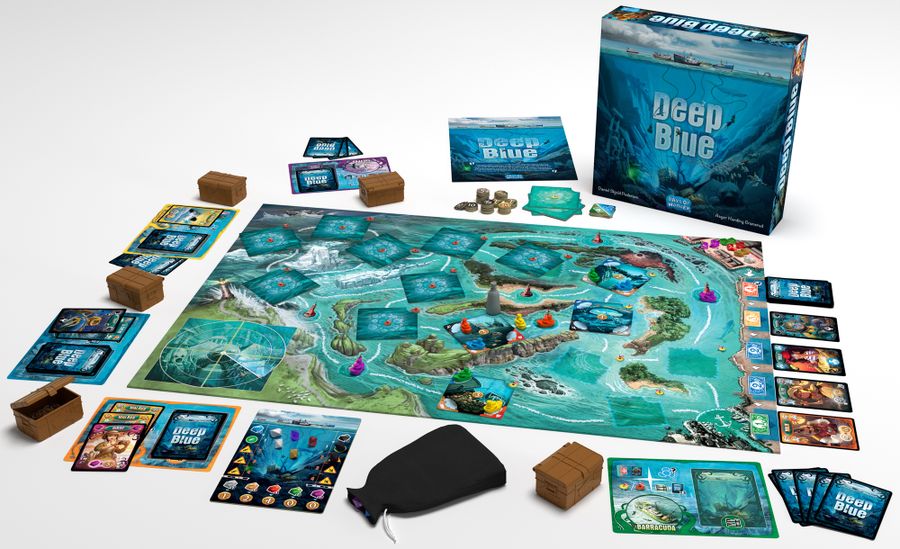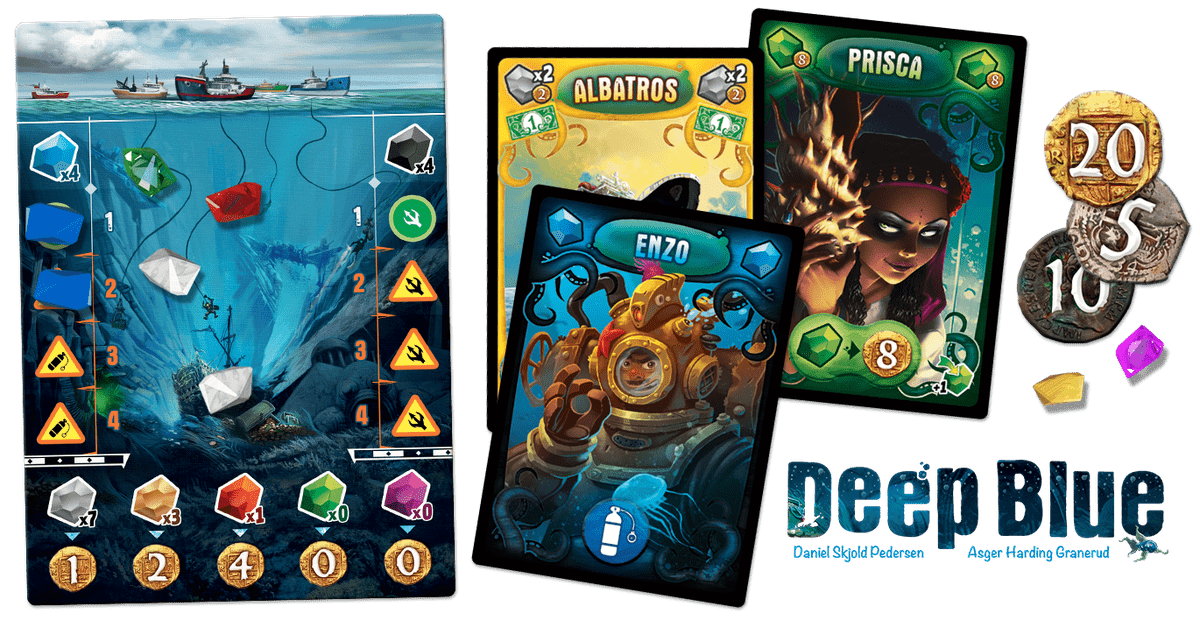 Recruit a crew of divers, sailors, and archaeologists, race to wreck sites to claim dive spots, and draw treasure gems from a bag while trying not to go over your O2 limits.
Arkham Horror: Dead of Night
New mechanics, new scenarios, new encounters, new monsters and anomalies – Dead of Night is the first big box expansion for Arkham Horror 3rd Edition.
Take on organized crime, push past your limits, and fight for your sanity in this box of all-new content. Pre-orders for Dead of Night have already begun.
---
Clank! Expeditions: Temple of the Ape Lords
Clank! Expeditions is a series of board-only expansions for you to continue your treasure-grabbing adventures. TotAL is the second in the series, after Gold and Silk's spider-based mayhem (which you can grab for just 11 dollars)
Plunge into the heart of the jungle, uncover a lost civilization, and escape an undying mechanical guardian. Can you navigate the mechanized passages of the Temple? Pre-order now.
---
Quickstarters
The Alwaysgreen Garden Game is "a clever mix of worker placement, tableau and resource collection, with a pinch of engine building for spice." Wandering gardeners change up the board as you try to harvest recipes and score the best garden.
---
8 factions. 8 giant monsters. Dwellings of Eldervale is a fantasy board game of worker placement, tableau building, and GIANT MONSTER MINIS.
---
On the Underground: London / Berlin is a reprint of the classic route-building game that plays in an hour.  Lay track, link destinations, and play in an all-new city.
---
One of the most prolific and talented artists working in Board Games, Beth Sobel has lavished many classic games with her lush, painterly style. Check out our Artist Spotlight!
Published by BoardGamePrices.com